"Today, our oldest van is celebrating a brand-new set of tyres. Normally, we change tyres one at a time, as wear-and-tear and punctures and blowouts take their toll. Yes, I know that mismatched pairs of tyres can affect suspensions and handling, but in practice if one is damaged or worn out, and has to be replaced, that's it. This time, we have bitten the bullet and we have gone for four, new, all-weather AW-8 Nankang tyres. And must say I'm impressed, not only because of the way they drive, but also because of the fitting service at Ruislip Tyres.".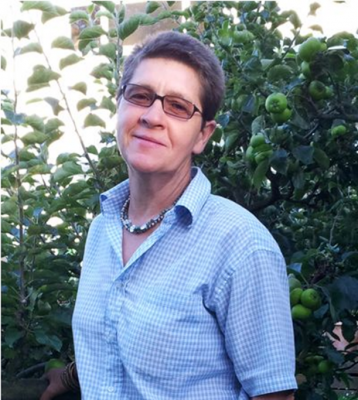 "The old tyres were still legal, no question about it, but I knew that they simply didn't have enough tread to cope safely with snow and ice. That's why I have chosen all-weather tyres: we work in all weather conditions and the Nankang AW-8 was recommended as being one of the best value-for-money commercial tyres on the market. Richard Maguire, the boss of Ruislip Tyres, told me that there is a lot of technology that goes into these tyres: new rubber compound, better able to perform in the cold and a special design that adapts both to summer and winter driving with heavy loads."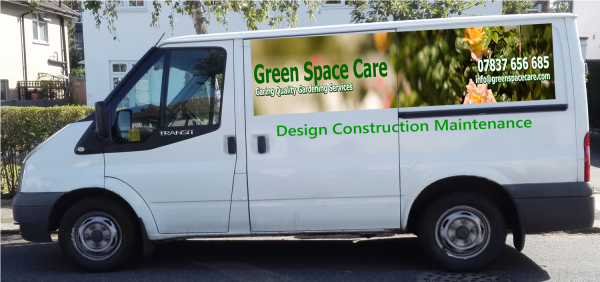 "Driving now feels more secure, and certainly more comfortable. The van is more responsive and grips reassuringly when braking or pulling away. In all, it feels like the van has been given a new lease on life – exactly what I needed. We look after gardens all over London and beyond, miles of driving carrying plants, equipment and tons of soil, compost and building materials. And we come back with loads of waste to take to the dump, come rain, snow or shine, all year round. And time is of the essence."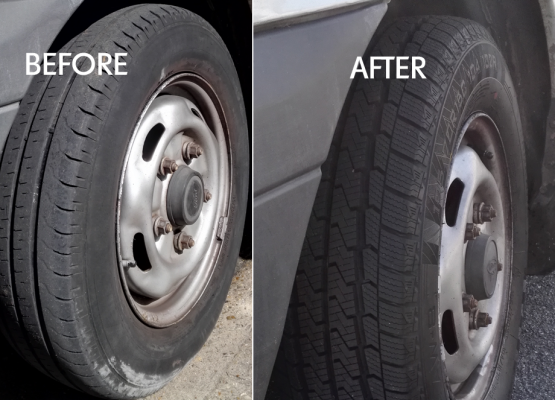 "A word about dumps. That's where come the punctures. If there's a nail, a screw, anything sharp hidden under the debris that has our name on it, the van must be taken to the nearest tyre place and is out of action for as long as it takes. And it can take long, and jobs get cancelled or postponed. On top of that, all too often the tyre cannot be repaired and must be replaced. It's good to know - and I admit this was what clinched my decision – Nankang tyres come with a guarantee that protects me against irreparable punctures."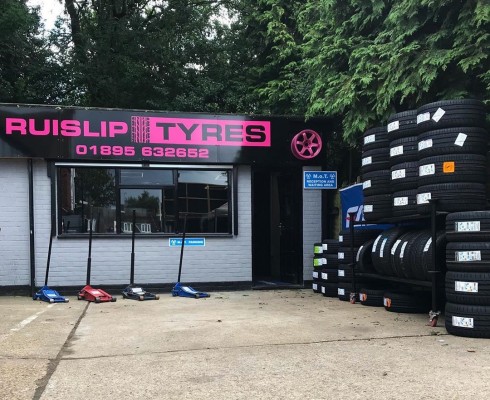 "At Ruislip Tyres we were third in the cue. Despite it being Saturday, Richard was there with two other staff, perfectly organised, in a spotless garage, with all necessary tools at hand. To make the story short, the four new tyres were fitted in thirty minutes. So, one hour later, on schedule, we were at work at a client's garden. I understand that another of Richard's clients, a tree surgeon, uses Nankang for all his fifteen vans. That's quite a testimonial. I know where I will be coming for our other vans. "