In an ideal world, when driving on snow and ice you want to have chunky, gripping winter tyres and a 4-wheel drive vehicle. Or even better, stay at home with a hot drink and wait till it goes away, because it's not only how you drive that matters, but also what the other vehicles are doing.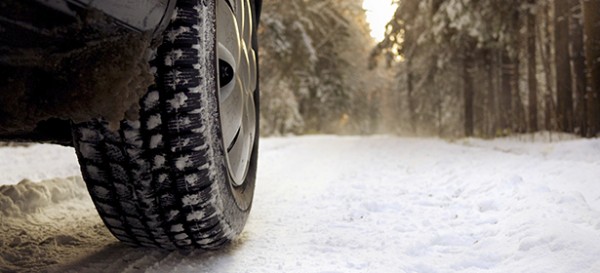 But it is not an ideal world and often you have no choice – drive you must. If you know the conditions are bad out there by having checked with the Met Office, think about your tyres: they are the first critical point of contact between the road and your car. Look after them and they will look after you.
While the minimum legal tread is 1.6mm, or 3/4 inch, Nankang recommends that 3mm is really the minimum to avoid being stuck in the snow.
Prepare your tyres and yourself for the worst. We have as useful checklist on our recent blog Taming the Beast from the East – the extreme freezing weather front possibly coming again from Siberia.
If it's time to change, think of getting Nankang All Season tyres and have a look at our March 2019 blog, All Season Tyres and User Report.
If you live up North, or you expect you will be driving a lot in the snow, Nankang Winter Tyres will offer grip and reassurance even if you have only a 2-wheel drive.
Now, the driving. A suggestion. For many of us, ice and snow are still not that common and it's easy not to know how handle the car, especially if you have a new one. If you have a chance, get yourself to an empty snowed or icy car park or any large space where you can slide around without damage. There, spend some time trying out stopping and turning, and seeing how to recover when the car gets out of control. Then, if you have to deal with the unexpected on the road, the experience in the car park will help you remember what to do.