This month's diary is from one of the most exceptional motorsport drivers, Chris Carter. Why exceptional? Because Chris was diagnosed with cerebral palsy at birth. They told him that he would never walk – let alone drive a car – and be confined to a wheelchair for life. They could not be more wrong!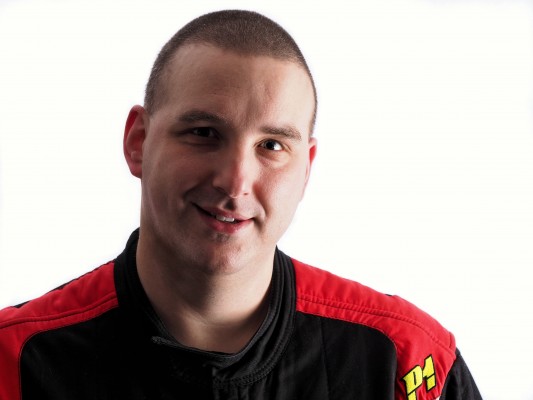 Chris has always had a love affair with cars. He passed his full driving test at 18 and since then has owned more than fifty cars, from a 1.1 Rover Metro to a 4.0 BMW V8. A real petrolhead? You can say that again! Fanatic follower of Formula 1 and British Touring Car Championship, in 2017 he decided that he wouldn't let his disability get in the way of becoming a racing driver. The result? Chris is now not only a licensed race driver, but has even started the CCR Disabled Racing Driver Academy to help disabled people to experience Motorsport .
I met Chris as he was preparing for his first race at the Castle Coombe track. This is what he writes.
My involvement with Ben Lawson @ Nankang Tyres UK began just over halfway through the 2018 season. I was introduced to Ben via a mutual contact, Paolo Callea @Motorsportdigitalmarketing.
After speaking with Ben, it became immediately clear that Nankang have great understanding of and ambition within Motorsport. As a Championship Sponsor in other formulae, Nankang are both knowledgeable and prompt in terms of discussing car setup, tyre size/compound and tyre specification.
The option chosen as per Ben's recommendation, and following discussions with my race team, were the NS2-R. These were felt to be a much more flexible option than the AR-1, which was a good decision bearing in mind the unpredictable weather in the UK!
Once we had arranged ordering and delivery of the required set of tyres, my campaign to enter my very first race really began to take shape. I had a leading brand on board as tyre sponsor, and another sponsor had covered the cost of the race entry, so I was ready to go. As it got closer to the race event at Castle Combe Circuit, it dawned on me that the race was actually the day before my birthday, so I was hoping for a good first outing!
As the event approached, it gradually became more real to me. By the evening before, though I felt mainly calm, there were nerves in the mix somewhere.
Ok race day. After the usual pre-race discussion, the car went to be safety checked and away I went!
When I got out on the track, my nerves stopped being an issue and I felt fully focused on the job in hand. I completed a couple of warm-up laps and was beginning to feel what the car was capable of, bearing in mind the track conditions, when the unthinkable happened. I came into the Quarry corner on the racing line, correct entry speed. On exit, I felt the rear slide. I corrected the slide, but a split second later, the rear gave up and sent me spinning into the tyre wall.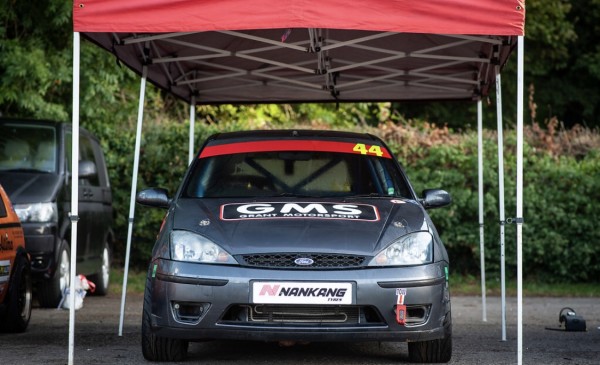 The car's damage on the driver's side was promptly repaired with the assistance and support of Focus ST170owners.com.
Since that time, I have worked hard to upgrade to a Clio 197 Cup and as we speak, the new car is being prepared and adapted to suit my disability by Grant Motorsport (GMS) and is now nearing completion.
I'm hoping that my experience with the new car will enable me to push hard this season and put on a good show for spectators, while making sure the car stays on the tarmac. Quite a simple objective some might say, but Motorsport is very unpredictable.
One thing which I hope may continue is my association with Nankang. Without their initial support, I would never have had the opportunity to enter my first race event last season. Over the coming weeks, I am hoping to get some pre-season testing completed, which will help me decide on setup, and provide further confidence with the Nankang Tyres fitted!
I've actually just bought a new car, a BMW 545i Touring, which I'm looking forward to picking up in the next week or so, rest assured, I'll be sticking with Nankang for the BMW!
One massive thank you to Ben and Nankang Tyres UK, here's to a lengthy and successful association.
We look forward to Chris's new successful chapter in his motorsport adventure. You can learn more about his inspiring story at chriscarterracing.co.uk and find more information about his Disabled Racing Academy on his Facebook page https://www.facebook.com/makingmotorsportaccessible