The Nankang CW-20 is a commercial van tyre which is well suited to every day driving of your commercial van or camper van. Whether up and down the motorways in your Sprinter, around town in your Transit or off on a camping trip in your Hymer, the CW-20 is the commercial tyre of choice offering ride comfort and optimum grip without breaking the bank.
Four-straight grooves ensure driving safety on wet ground. Sipes on the bottom of shoulder grooves keep tread soft and riding comfort in terminal wearing stage.
Shoulder rigidity enhancement prevents from irregularly wearing and is suitable for long distance driving.
Optimal lateral groove reduces the noise generated from air consonance and increases riding comfort.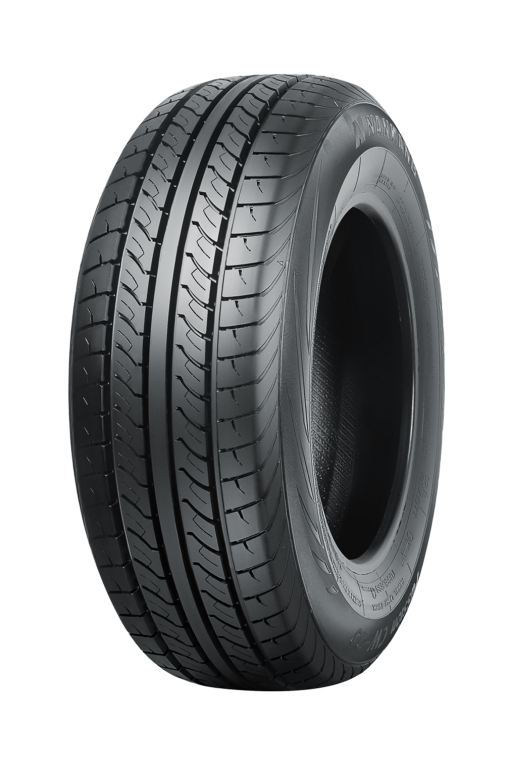 SIZE

LOAD RATING

SPEED INDEX

SIZE

185/75R14C CW-20 8PLY

SIZE

205/70R14C CW-20 6PLY

SIZE

205/65R15C CW-20 6PLY

SIZE

205/70R15C CW-20 8PLY

SIZE

215/65R15C CW-20 6PLY

SIZE

215/70R15C CW-20 8PLY

SIZE

175/75R16C CW-20 8PLY

SIZE

185/75R16C CW-20 8PLY

SIZE

195/60R16C CW-20 6PLY

SIZE

195/65R16C CW-20 8PLY

SIZE

195/75R16C CW-20 8PLY

SIZE

205/65R16C CW-20 8PLY

SIZE

205/75R16C CW-20 8PLY

SIZE

205/75R16C CW-20 10 PLY

SIZE

215/60R16C CW-20 8PLY

SIZE

215/65R16C CW-20 8PLY

SIZE

215/70R16C CW-20 6PLY

SIZE

215/75R16C CW-20 10PLY

SIZE

225/65R16C CW-20 8PLY

SIZE

235/65R16C CW-20 8PLY

SIZE

235/65R16C CW-20 10PLY

SIZE

215/60R17C CW-20 8PLY

SIZE

225/50R18C CW-20 8PLY

SIZE

235/55R18C CW-20 10PLY
▲